Applying for federal student aid is quicker and easier than ever. You can complete the Free Application for Federal Student Aid (FAFSA) at www.fafsa.ed.gov.  Even if you think you're not likely to qualify for need-based aid, it's still a good idea to apply.  Applying is free and many students are pleasantly surprised when they discover the aid they are eligible to receive.
Financial Aid Instructions
Federal Financial Aid is available to Practical Nursing and LPN to RN Transition Program students who qualify.
Applying for financial aid is doable and straightforward when you know what to expect. And the money you save by going through it will be well worth your time. 
What Kind of Aid Are You Applying for with this Application?
The application you are about to complete will determine your eligibility for the following Federal Student Financial Aid Programs:

Federal Pell Grants
Federal Subsidized and Unsubsidized Stafford Loans
When Do You Apply?
To be considered for all financial aid, it is important to file your FAFSA by the annual priority filing date, which varies from one institution to the other. Be aware of deadlines—you can fill out the FAFSA from October 1 to June 30 for the academic terms beginning the following July through June.
When filing your FAFSA, avoid financial aid funding delays by:
Filing on time
Using accurate information
Following FAFSA instructions carefully
Keeping the Financial Aid Office(s) informed of your current address
File the FAFSA every year you want to be considered for Financial Aid!
If you are not a U.S. citizen or eligible non-citizen, you are not eligible for federal aid and cannot submit the FAFSA
What Information Will You Need to Correctly Fill Out the FAFSA?
You'll need accurate records for your income (and your family's income) earned in the year prior to when you will start school. For example, for the 2022-2023 school year, you will need 2020 tax/income or financial information.

You will need to refer to:

Your Social Security card and driver's license
Your (and your spouse's, if you're married) Federal Income Tax Return**
Your parents' Federal Income Tax Return**, if you are a dependent student
Records of other untaxed income received such as welfare benefits, Social Security benefits, TANF or ADC, or military or clergy allowances
Current bank statements and records of stocks, bonds, and other investments
Your alien registration number (if you are not a U.S. citizen)
**You do NOT have to wait until you or your parents file your tax return to file a FAFSA. If necessary, you can always correct your FAFSA information after the fax return is filed. 
Complete the FAFSA
Submit the FAFSA (Free Application for Federal Student Aid) if you are eligible to apply for federal aid.
You can go directly to the U.S. Dept. of Education's online FAFSA on the WEB.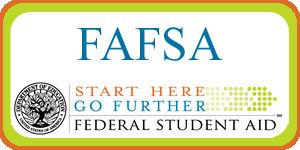 Enter Standard College's federal code 042210

in the school information section.

Use the IRS Data Retrieval Tool if applicable.
Don't worry if your FAFSA is selected for verification—this secondary procedure just confirms certain information on your application.
Need help filling out the FAFSA?
The 7 Easy Steps to the FAFSA instructional video, courtesy of the University of California, can help walk you through the process.
http://www.finaid.ucsb.edu/FAFSASimplification/index.html
What to do next?
Schedule an appointment with the Financial Aid Office 24-48 hours after you have successfully submitted your FAFSA.
You can call 703-891-1787 ext. 2 or you can send an e-mail to financialaid@standardcollege.edu
Receive award letter.

This letter will detail the aid the school is offering to help cover your cost of attendance.
It is important you evaluate what the school offer and understand your financial aid awards.
Accept award.