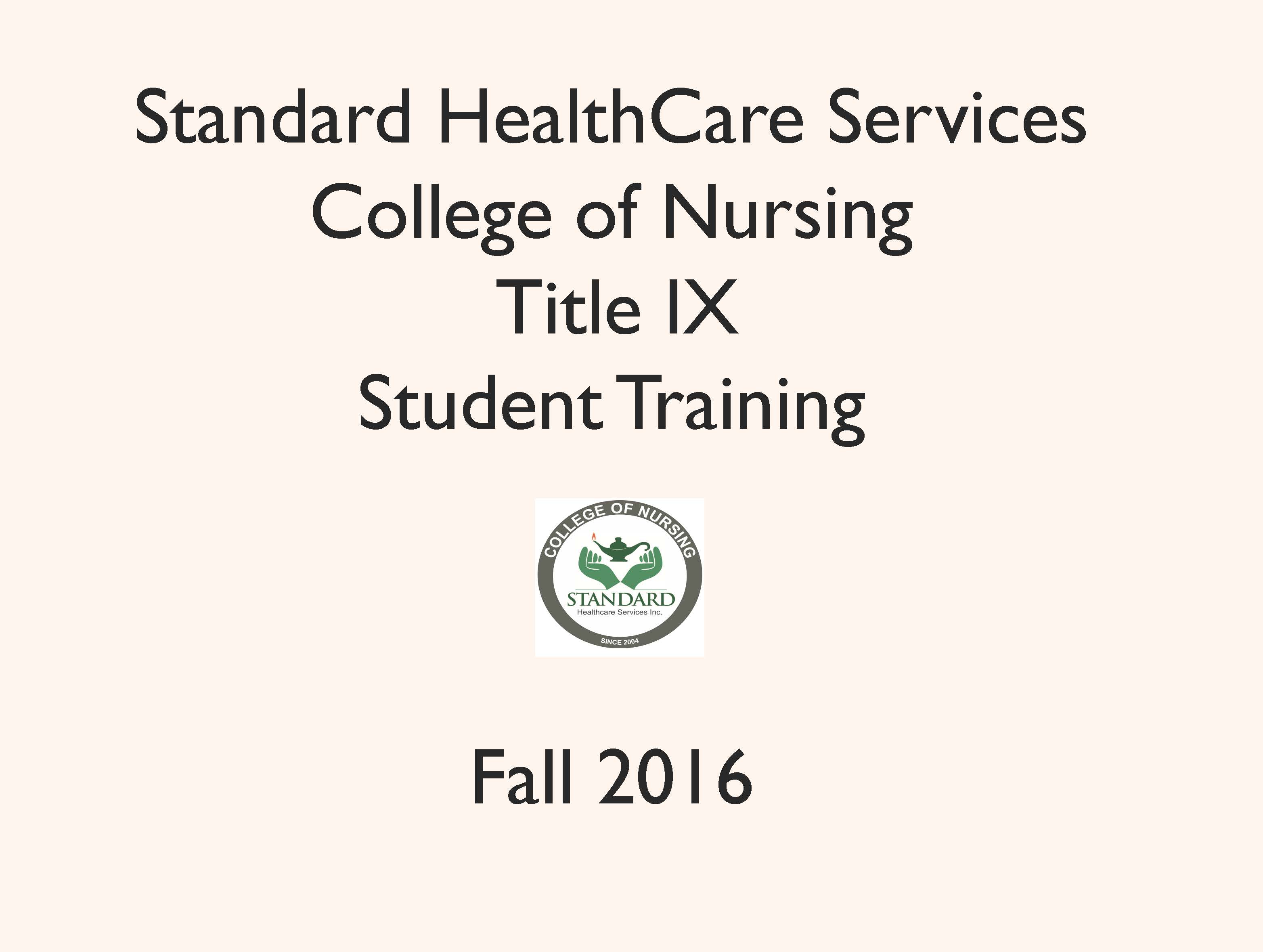 Title IX Student Training
You may be wondering about the Mandatory Title IX training that all students are being asked to complete. Standard HealthCare Services College of Nursing is committed to providing an inclusive and safe educational and working environment for all members of its community. Standard College does not tolerate discrimination on the basis of sex, including sexual and gender-based harassment, assault and violence, in any of its educational programs and activities.
As part of Standard College's commitment to maintain a community free of sexual discrimination and harassment, a mandatory Title IX training has been implemented for all students. The goal of the training is to make the campus community aware of discrimination on the basis of sex and to understand how to prevent it.
Click Here to Access Title IX Training